Oreo Cakesters are so! very! good! If you haven't already, you must try them.



Now why would these ugly old shoes make me happy? They are sooo comfortable. I love them. I have had them for years. I wish I had a new pair of them, but I can't find them, of course. They wouldn't be the same even if I could. These shoes were on my feet them Blake and I got caught in high water and had to climb out the window of my car. They have a crack on the sole, and I can't wear them when it rains, but that's ok. I still love them.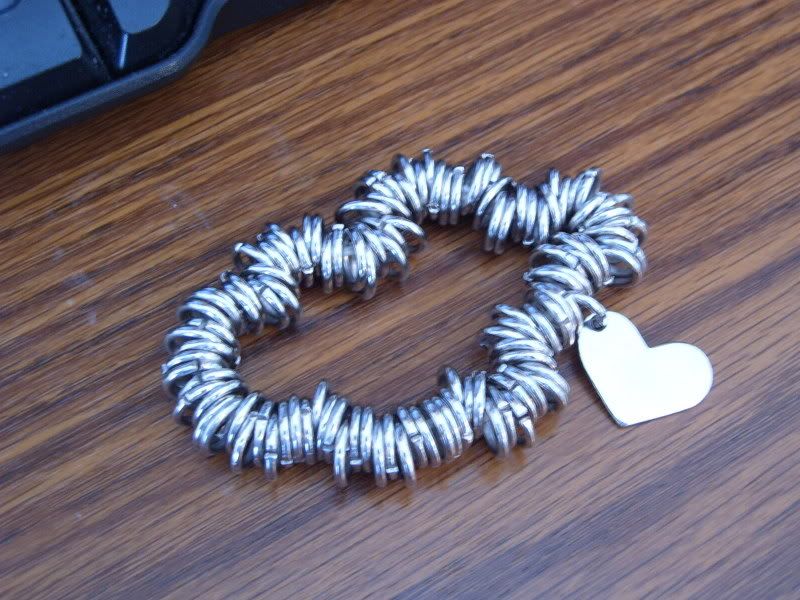 Surprises from friends make me happy. Isn't this a cute bracelet?



Pretty brides and bargains make me happy. :) I bought this frame on clearance at Dollar General yesterday for 20 cents. Yes, you read that right. 20. I ordered the picture from my niece's wedding for less than a dollar, and I had some scrapbook paper I made a matte from, put it all together, and voila! Pretty. And cheap!