We have this weird slushy snow on the ground this morning. It is very wet. Drew and I went out when we saw his driver/aide coming and I noticed we had animal tracks on the driveway. It looks to be a cat to me.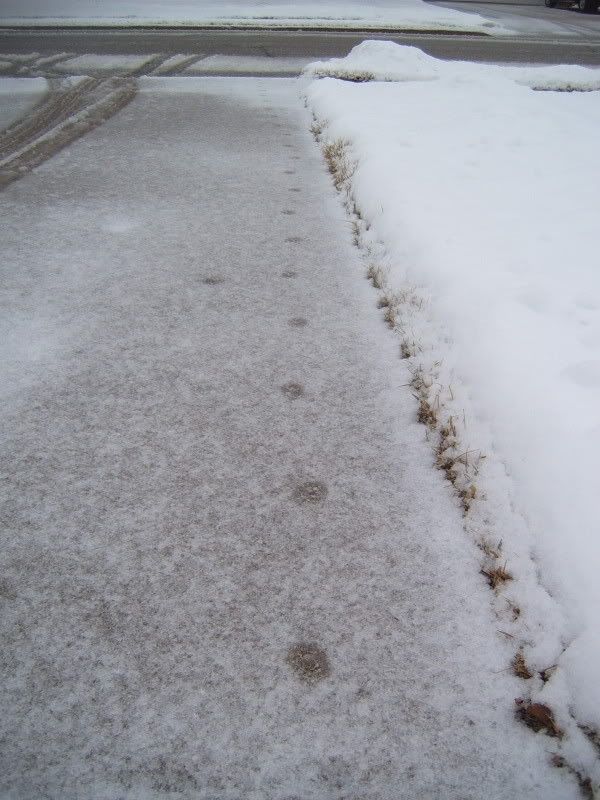 I went in the house and was looking out the back window. I noticed other animal tracks in the snow. What do they look like to you? Rabbit?




Anyway, I think it is nifty that these animals come so close to my house and I know about it! Who knows how often random animals wander by when there is no snow to leave evidence?

I know, this post is totally random, but Eric is gone and I can't share this with him, and Blake sure doesn't care about it. So there you go.